Who doesn't need a reliable checklist every now and then? Corporate event hosting is no easy feat. When you're knee-deep in what feels like the organizational act of the century with a million moving parts that must all meet together in perfect unison, chances are you're relying on more than just a single list to optimize the success of your corporate event.
Nevertheless, here's a go-to staple list that we've found covers the bases no matter what type of corporate event you're hosting.
1. Define the purpose.
Why are you hosting your corporate event? What specific goals do you want to accomplish? Determine the "why" behind your motivations so you can plan everything around your fundamental reason for hosting.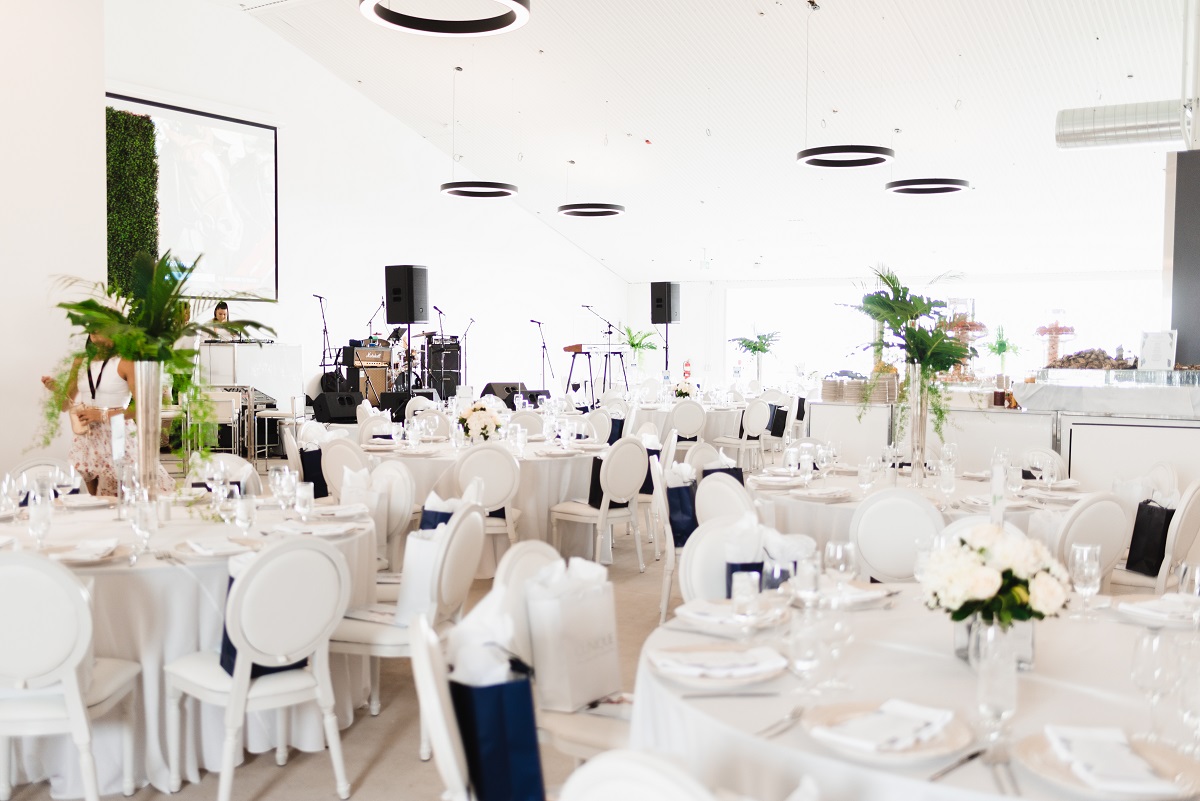 2. Set your budget.
You cannot begin planning if you don't have a firm establishment of spending allowances. Whether we like it or not, corporate event budgets often dictate what's feasible and what's not.
3. Choose your venue.
The all-important corporate event hosting question: where will it be? Since studies have proved that a great venue can actually increase attendance significantly, this is an important checklist item to nail. Consider your event's overarching purpose and take into account the personal profiles of your attendees.
4. Put together the guestlist.
Who's coming? Particularly for larger-scale events, the answer is not always cut and dry. You may have numerous pools of attendees from which you can pull to create the perfect corporate event.
5. Send invitations.
This is an important step not to be missed. Whether you're honouring traditions of the past with paper invites or you've decided to be current and go paperless, send your invitations and be mindful of the timing. Too early and guests won't want to bother looking at a calendar date so far in advance. Too late and you run the risk of losing attendees because they're already booked up. Once you determine the ideal time to send your invitations, set the RSVP date for two weeks prior to your event so you can notify your venue of a final headcount in time.
6. Develop a complete project outline and timeline.
As you begin to plan, define the project from start to finish and be as detailed as possible. For example, you may have stages or phases as well as specific milestones for key teams to reach by certain dates.
7. Choose your theme.
Will it be Texas Barbeque or British Royals? Whatever your vision, develop and select it. Then formulate every aspect of your corporate event around your theme so your guests benefit from a full experience.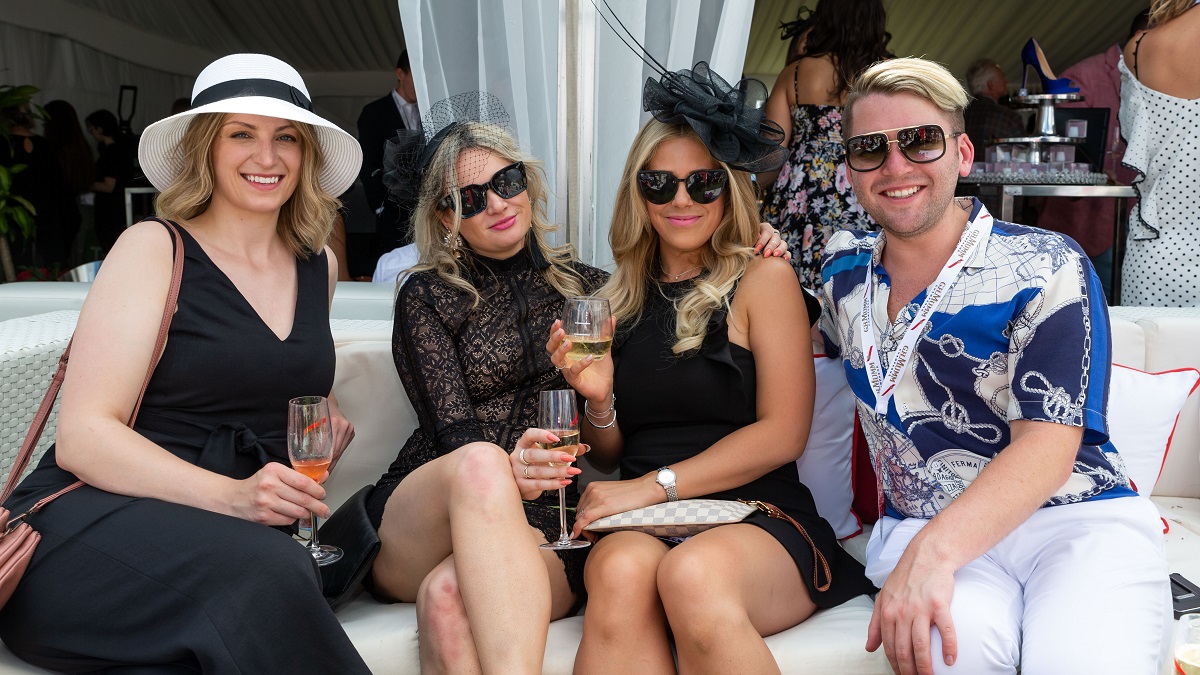 8. Create the format.
What is the best possible way to present your theme and purposeful event to your audience? Think of roundtables, peer-to-peer learning, well-known keynote speakers, celebrity guest appearances and entertainment elements they can't get anywhere else.
9. Promote your event.
Create some buzz. Raise the level of excitement. Most importantly, elicit attendees! Consider emails, ads in industry newsletters, listings in directories, promotions through your sales team, social media posts and ads, and sponsors.
10. Use technology to your advantage.
Streamline the planning process and increase attendee engagement with tools, softwares and apps all designed to boost the success of your event. A few of the most popular examples are HelloCrowd, Basecamp and Social Tables.
11. Prioritize entertainment.
To create a memorable experience for your guests, it can't be all business. Incorporate some much-needed play into your event – and more importantly, be original so you're offering something they haven't already experienced.
12. Create your menu.
The better the culinary experience, the more memorable the event. Food matters. Impress your guests with a delectable menu that also takes into account food allergies and dietary restrictions.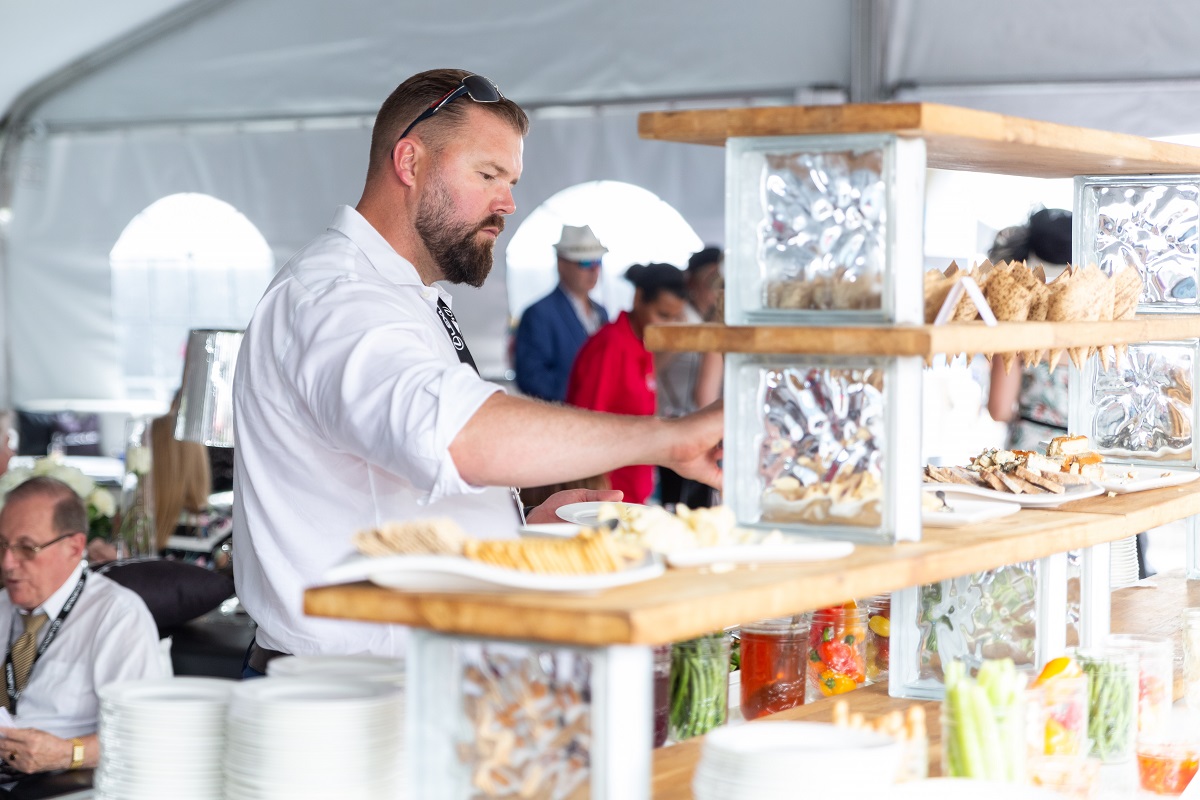 13. Focus on your guests.
Never lose sight of who your guests are. What drives them? What do they care about? Why did they decide to attend your event? Each event detail both small and large should revolve around your guest profile. After all, it's their experience that matters most.
14. Line up your vendors.
From tables, tablecloths and centrepieces right through to A/V equipment and entertainers, do your due diligence and hire your most preferred and reliable vendors in advance.
15. Put together a schedule.
What will happen at your event and when? Draft a schedule that outlines the timing and sequence of specific occurrences, features, attractions and plans.
16. Relax and enjoy.
Once the doors open, you've done it. Preparation is complete and the bulk of the work is behind you. Naturally, you still have things to do during your event but try to enjoy it as well. You deserve it.
17. Evaluate afterwards.
How did it go? What worked and what didn't? Keep in touch with your guests and survey them to collect feedback from the people who matter most. This is an important practice that helps you perfect your corporate event hosting skills over time.
---
At Woodbine, Mohawk Park and WEGZ, our event planning team helps you through many of the steps above. Our priority is to help you put on the corporate event of a lifetime, complete with the excitement and uniqueness of live horse racing entertainment, industry leading culinary experiences, and just enough business time to strike that perfect balance.