According to the Event Marketing 2019: Benchmarks and Trends Report, 84% of vice presidents and C-suite executives believe in-person events are a vital component of their company's success. Bizzabo found that 55% of B2B organizations spend over 21% of their marketing budgets on events, and the most successful businesses are spending 1.7X the average marketing budget on live events.
Considering the money, time and effort that goes into the planning and hosting of a corporate event, it's all the more critical that you do everything in your power to make that event a true success. Today's corporate event hosting landscape is anything but forgiving – people are demanding, standards are high, and expectations always seem to be rising. In other words, you've got to pull out all the stops.
Here are 7 core tips to put you on the corporate event success path.
---
1. Entertainment is a must
No matter what walks of life your guests come from, they want to be engaged at a corporate event – not bored. Naturally, there will be necessary "business" to cover, but think of ways to combine business with pleasure. Keep your guests interested and excited throughout the course of your event by including some form of entertainment.
The options are endless, especially when you start entertaining (pun intended) the idea of new-age, cutting-edge technologies.
Virtual and augmented reality games
Escape rooms
Visual artists
Live musicians, bands or DJs
Celebrity impersonators
Musicians
Professional dance troupes
Sports
Drone shows
Photo booths
Holograms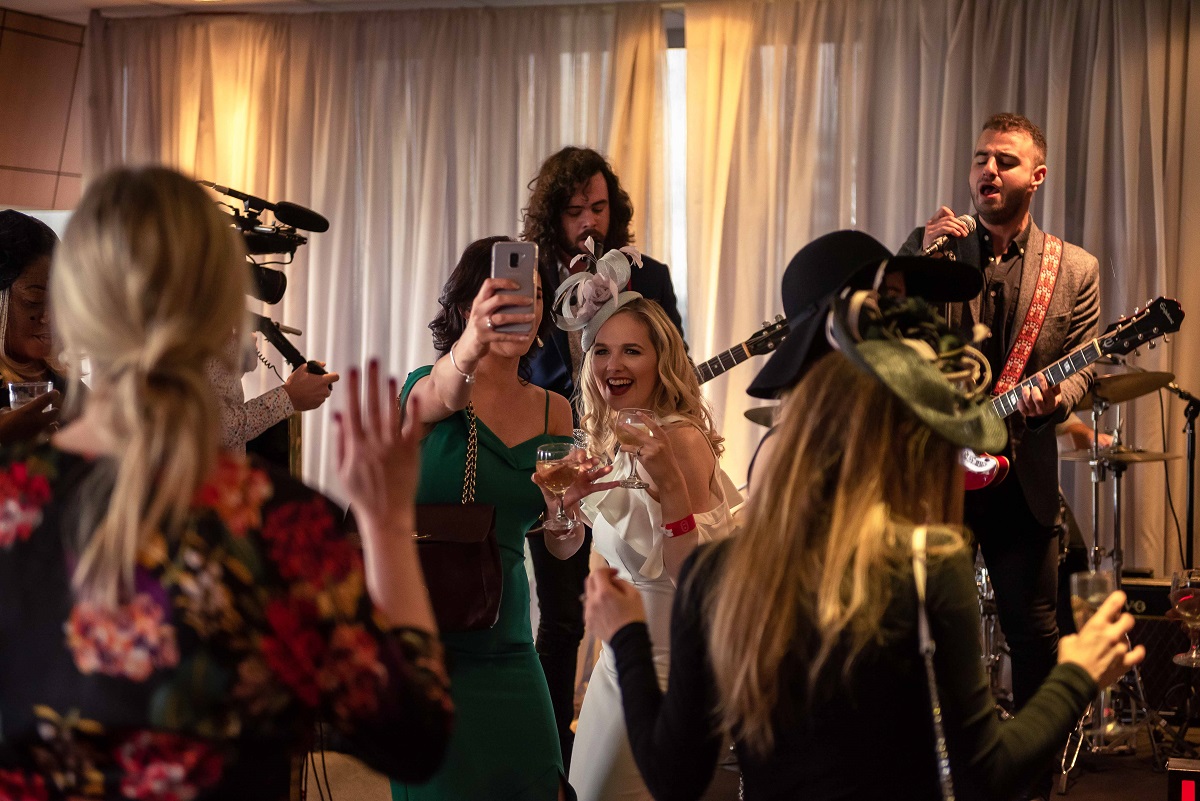 ---
2. Venue: the more unique, the better
When you're hosting corporate events, one of the best ways you can ensure that yours lands in the upper echelon of success stories is by choosing a venue that is out of the ordinary, highly unique and able to offer your guests something special. Think outside the box. Expand your horizons. Do your research.
As you're deciding on a venue, measure its uniqueness according to the overall experience it is able to provide your guests. Then consider how that experience aligns with your corporate brand and message. Is there synergy? When your venue is unique and exciting, and also meshes beautifully with what your company stands for, the end result is a place that amazes your audience.
---
3. Provide a true culinary experience
What's a great event without great food? Serving a meal at your corporate event has become somewhat of an expectation, but where you really stand to "wow" your guests is through the experience of it. Make the dining aspect of your event more than just a pre-set plate put in front of each person.
Consider a delectable buffet strategically filled with a wide variety of foods accommodating different preferences, cultures and dietary restrictions. Put on a cooking class that lets your guests learn something new in the kitchen and then enjoy the fruits of their labour afterwards. Incorporate classic fine dining characteristics such as dim lighting, fancy tablecloths, extravagant table settings, multiple course meals, superior quality food, and premium bar beverages. Think of inventive ways to time out the eating experience so that in between different courses, guests are engaged in other activities.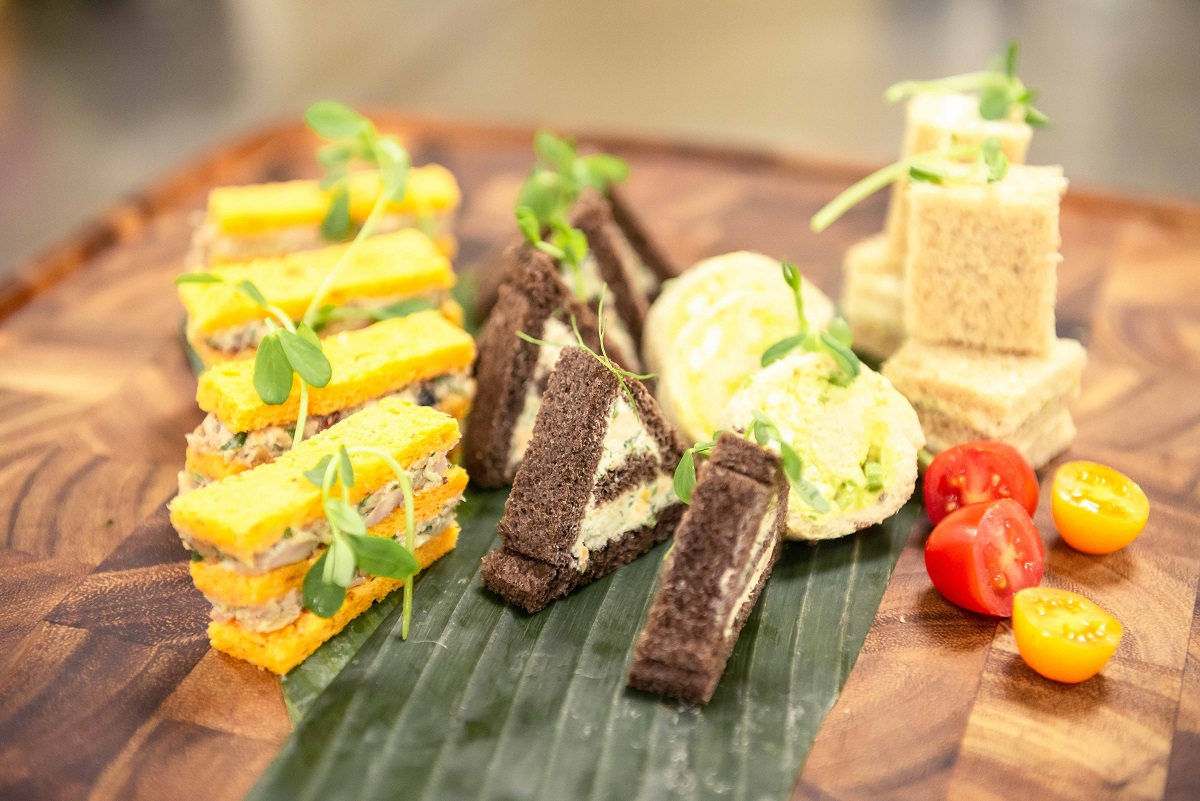 ---
4. Make the space interactive and dynamic
The last thing you want at your corporate event is an uninterested guest. Think of events you've attended in the past and why you liked or disliked them. Instead of hosting a corporate event where guests sit in one spot throughout the duration of the evening, plan for movement and variation. Remember that one of the most important aspects of any corporate event is socialization and networking. You must give your guests the opportunity to mingle and talk with each other in an inviting atmosphere.
Will your event be stagnant or dynamic? Does the focus change as time goes on or is it simply one path that takes guests from beginning to end? When you alter the pace and switch the direction of people's attention, you keep them engaged. For example, serve food in one part of the venue and then guide your guests to another area where they enjoy the live entertainment you have planned. From there, they participate in a group game and then afterwards enjoy cocktails and desserts in an open socialization area.
Incorporate rhythm and variation so it feels as though there's never a dull moment.
---
5. Create some buzz
Go a step beyond the invitations and use social media to put out teasers for your upcoming corporate event. Post images of the venue. Prompt people to guess the theme or entertainers. Talk about dress code. Ask for song requests.
When you engage with people ahead of time, you generate enthusiasm. As your guests begin to look forward to your corporate event, their excitement and energy levels rise, which puts everyone in the perfect position to make the most of the event from the moment they walk through the door.
---
6. Be current
Think of present trends. Do your due diligence on what kinds of corporate events are gaining traction these days. Consider ways of adding modern technology to your event to hold people's interest. It's unlikely anyone will come to your event without a smartphone in their pocket so why not encourage them to use it? Have a corporate event hashtag guests can use to post their videos and pictures. Run a game that people play from their phones. Text a feedback survey after the event to see how your guests enjoyed themselves.
Research up-and-coming event technology trends including check-in apps, projection mapping, branded apps, event diagramming, smart device wearables, and 360-degree LED screens.
---
7. Continue the connectedness after the fact
Let your attendees know you care. Just because the event itself is over, doesn't mean your line of communication is too. Take advantage of the profiles and contact information you gathered and use the post-event downtime to reach out. Stay connected initially by requesting feedback. Consider a quick 3-question survey, or a more casual message-style approach.
After first follow ups, create a dialogue with new and existing contacts. Keep top of mind and maintain that level of communication. This fosters relationships and increases the likelihood of additional business.
---
Find out more about hosting your event with one of Woodbine's three unique locations by clicking here