For the 261 workdays of the year, it's fine (and wise) to focus on work, productivity, team building and skills development. But when it comes time to plan your office holiday party, be sure to put FUN at the top of your priority list.
Why should you spend money on a corporate holiday event?
Budgets are tight. The end of the year is approaching. It's crunch time not spending time, right? Think again. Have you ever stopped to take a real hard look at the proven benefits of hosting a company holiday party?
It reflects your preferred culture
Whatever the company culture you want your organization to have, showcase it in your holiday party. Need more formality and tradition? Choose a high-class venue and theme. Want everyone to work more casually together? Plan an event that opens the doors to uninhibited interaction.
It unites the team
Most companies have departments and groups that work independently from one another. In large organizations, some employees may not even know upper management at the executive level. A holiday party gives everyone an opportunity to spend time together in a unified, connected and celebratory way. And the better company executives can communicate their vision to everyone in the company, the greater the likelihood of a positive culture with happy and productive employees.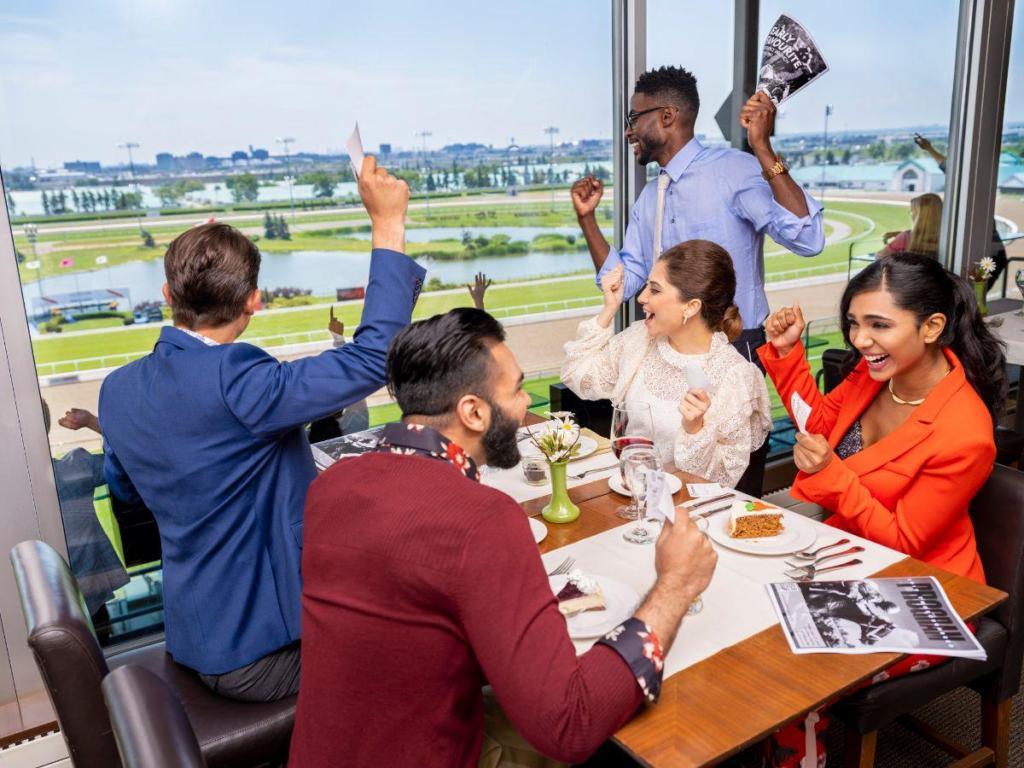 It boosts morale
The end of the year brings higher workloads as you try to hit all your numbers, meet final deadlines and tie up loose ends. Just at the time your employees feel overworked and burnt out, a great corporate holiday event can lift their spirits and boost morale on a company-wide scale.
It gives you a chance to validate and reward
This is not to say that you should wait until the end of the year to recognize the accomplishments of your employees. But, a corporate holiday event is the perfect occasion to celebrate your team and give awards to those who have produced exceptional results.
The advantages that go hand-in-hand with you hosting your best office holiday party yet contribute to an even greater benefit: higher employee engagement. And when you have engaged employees, you have productive employees who show up to work day after day ready to give it their all.
How to make it worth your while
So you've made the decision to throw a corporate holiday party, but now how do you ensure that it will be a great experience?
Pick a unique venue.
Steer away from a restaurant or bar where it is difficult to have team engagement. Think of an event space with an element of interaction, play and participation.
Decorate to the nines.
We're all suckers for a little holiday spirit. Put your colleagues in the celebratory mood with beautiful winter wonderland décor.
Don't forget about music and entertainment.
Impress your employees with a festive, bumping event that keeps them excited and engaged from start to finish.
Focus on FUN.
Remember, this is a celebration and appreciation event – not a time to discuss serious business goals or targets. Save that for the new year. Any way you can make your event more pleasurable for your guests, do it.
Find the right event team.
There's no need to plan everything yourself. Choose to work with a venue that has a team of event specialists on staff who can provide you with concept ideas, layouts and help with executing your event.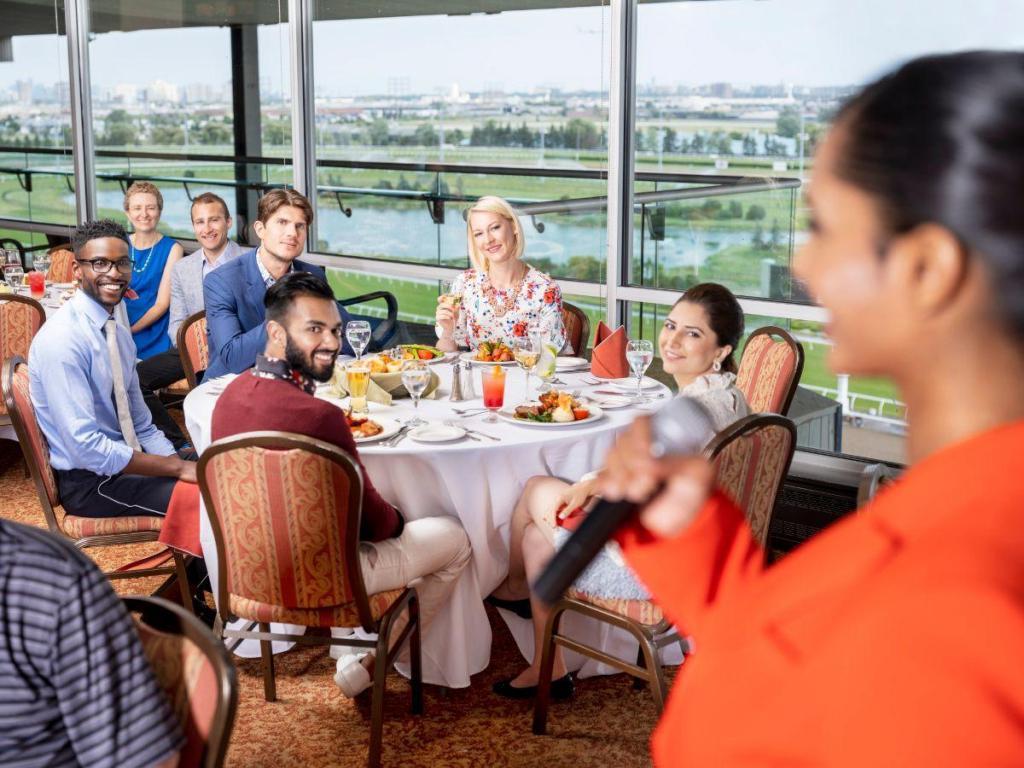 How about an office holiday party at the race track
Consider a unique venue that offers beautiful event spaces from small to large, exceptional food experiences, live horse racing entertainment, and an onsite casino. At Woodbine Racetrack in Toronto and Woodbine Mohawk Park in Milton, we're no strangers to putting on thrilling and memorable corporate holiday parties that will have your employees and colleagues talking for months afterwards.
Work with our talented event staff to choose your preferred space, brand your room, decorate to your heart's content, wine and dine your teams and enjoy uninhibited fun as you wager, watch live horse racing, and finish with a bang at the casino.
Live horse racing at Woodbine Toronto happens on Wednesday, Friday, Saturday and Sunday, and at Woodbine Mohawk Park on Monday, Tuesday, Thursday, Friday and Saturday.